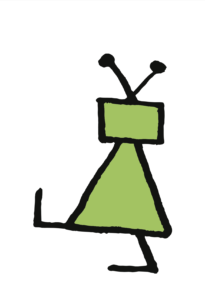 Hallo, ich bin Mirjam und unterrichte schon viele Jahre mit Begeisterung Deutsch bei inlingua hier in Zürich. Dies liegt besonders daran, dass ich dank den kleinen Gruppengrössen alle Kursteilnehmenden in ihrem Ziel, die deutsche Sprache zu lernen, sehr individuell unterstützen kann. Diese persönliche Begleitung bedeutet Verantwortung und Freiheit zugleich und macht meine Arbeit auch nach so langer Zeit immer wieder neu herausfordernd und abwechslungsreich. Und das gefällt mir!
Es ist schön, wenn ich als Lehrperson den Fortschritt meiner Studierenden mitverfolgen kann. Besonders, wenn damit das Bestreben einhergeht, hier Fuss zu fassen. Ich denke, es ist unerlässlich, die Sprache des Landes zu lernen, wenn man sich dort niederlassen möchte. Hierbei zu helfen und den Menschen zur Seite zu stehen, empfinde ich als eine sehr sinnvolle Aufgabe.
Als Deutschlehrerin brauche ich nicht zu verreisen, um die Welt kennenzulernen, die Welt kommt zu mir ins Klassenzimmer. Indem wir eine Sprache unterrichten, tagen wir dazu bei, dass die Menschen sich verstehen und verstanden werden - und ihrerseits neue Welten entdecken können.
Ich liebe es mit der inlingua Methode zu unterrichten, da es den Kursteilnehmenden erlaubt schnell Resultate zu erzielen. Ich freue mich sehr, wenn die Teilnehmenden die Grundregeln und das System der deutschen Sprache durch mich entdecken dürfen.
Ich bin in einem multikulturellen Umfeld aufgewachsen und unterhalte mich gerne mit Menschen aus verschiedenen Ländern. Dies führte mich natürlich dazu, Sprachen zu unterrichten.
Es ist ein tolles Gefühl, die Lernenden dabei zu begleiten, ein tieferes Verständnis der Sprache zu erlangen. Durch den starken Austausch während des Unterrichts erfahre auch ich immer wieder etwas Neues, z.B. über verschiedene Kulturen und Traditionen.
Ich komme ursprünglich aus der Nähe von Köln (Deutschland) und bringe mehrere Jahre Erfahrung als Deutschlehrerin mit. Es macht mir große Freude meine Begeisterung für die deutsche Sprache an meine Studierenden weiterzugeben und sie durch verschiedene Lehrmethoden für die deutsche Sprache zu motivieren.
Eine neue Sprache in einem neuem Land zu lernen, ist immer eine Herausforderung. Durch das Unterrichten bei inlingua kann ich die Lernenden aber aktiv dabei unterstützen, sich schneller in der Schweiz zurechtzufinden und natürlich auch ihre Deutsch-Kenntnisse zu verbessern. Das macht mir sehr viel Spass!
Ich hatte schon immer eine Affinität zur Sprache, einerseits als Mittel der Kommunikation, andererseits als Ausdrucksmöglichkeit. Beides ist wichtig, um sich in einem neuen Umfeld zurechtzufinden. Dabei möchte ich den Lernenden helfen.
Der Unterricht bei inlingua ist stets auch eine spannende Entdeckungsreise. Ich lerne viele fremde Kulturen kennen und kann im Gegenzug unsere Traditionen und Denkweisen näherbringen. Im Zentrum stehen dabei immer die Sprachen, die meine Leidenschaft sind.
Als Deutschlehrerin möchte ich die Lernenden aktiv und motivierend dabei unterstützen, Deutsch zu lernen und sich in den deutschsprachigen Ländern zurechtzufinden. Nicht zuletzt möchte ich auch meine Freude an der deutschen Sprache teilen.
Treffpunkt Sprache! Teilnehmende aus verschiedenen Kulturen, verschiedenen Alters und mit unterschiedlichen Persönlichkeiten treffen sich, um ein gemeinsames Ziel zu erreichen: Sprache und Kultur kennenzulernen. Mit Freude begleite ich sie auf dem Weg zu ihrem Ziel und bestreite mit jeder Unterrichtsstunde eine neue Reise!
Sprachen haben mich immer schon fasziniert. Sie ermöglichen es, fremde Kulturen und Menschen kennenzulernen. Sprachen verbinden. Ich finde es schön, wenn ich beobachten kann, dass die Lernenden Freude an der deutschen Sprache haben.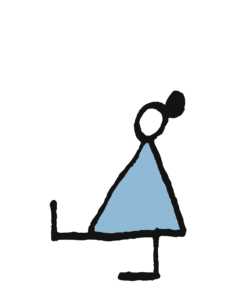 Everyday is different and exciting in the classroom, but the most satisfying aspect of the work is when students reach their language goals. It's an extra bonus that inlingua is a great place to work.
Improving your English can open new possibilities for the future: learning to communicate in a group or privately, using new ideas, grammar and vocabulary can be inspiring - Conversation and presentation are increasingly important in many areas of our professional and private lives.
I've come to realise that teaching is not what I do but who I am. The class room is the place where I am at my best. My greatest joy is when my students thrive from their English language acquisition.
Learning a language can help broaden horizons and open many new doors, whether those be cultural, personal and/or career related. It is a great pleasure to accompany students in their language learning journeys and, together, partake in a multi-cultural dialogue and shared growth.
I have been teaching at inlingua since its opening at Stauffacher, Zurich and value the many creative and rewarding classroom interactions with students. I especially enjoy the process of guiding them both in their linguistic and examination-focussed achievements.
Learning a language is like preparing for a 10km race; it takes time, discipline and regular training if you want to see success.
Whether you're studying for an exam, working for a multinational company, or just learning for fun, you should feel supported as well as challenged in your English lessons. My favorite part of teaching is getting to know my students, and my goal is to create a comfortable and engaging learning environment in which we can all celebrate our progress.
The ability to speak, write and read a language opens the boundaries of a student. The student can treasure the language as a close friend for many years. Like a true friendship, the relationship is ongoing and requires work. The end result has a direct correlation to the work input.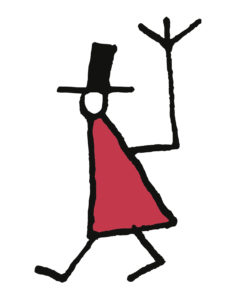 Le français étant la deuxième langue officielle de la Suisse, la parler est un atout dans le milieu professionnel et non professionnel. C'est pourquoi je suis très contente d'enseigner cette langue et, voir mes élèves progresser me rend très heureuse.
J'ai toujours appris les langues avec énormément de plaisir. Aujourd'hui, j'essaie de transmettre ce même plaisir aux autres en maintenant tout mon enthousiasme.
J'ai grandi dans un environment multiculturel et aime m'entretenir avec des gens de différents pays. Cela m'a naturellement amené à enseigner les langues.
La langue figure au cœur de mon univers de journaliste bilingue et d'enseignant. Pouvoir s'exprimer en français, la deuxième langue nationale suisse, est un atout important dans un pays multilingue. J'ai beaucoup de plaisir à transmettre avec humour, motivation et empathie ce qui m'a été transmis dès l'enfance. Observer les progrès faits par mes étudiant:es est un cadeau inestimable, car j'aime jeter des ponts entre les cultures et les régions linguistiques.
Après avoir enseigné le français en France pendant plusieurs années, j'ai choisi de le faire découvrir à des non-francophones, pour permettre au plus grand nombre possible de déchiffrer les textes de Victor Hugo, les chansons de Serge Gainsbourg et les emballages de camembert!
Pour moi l'apprentissage d'une langue n'est pas seulement une compétence à acquérir mais aussi et surtout une expérience à vivre. Vous allez vite vous en rendre compte, j'aime enseigner le français avec la méthode Inlingua qui multiplie les mises en situation pour apprendre facilement. J'aime aussi partager les codes de la culture française afin d'établir avec mes élèves une relation entre nos différentes cultures. Et enfin, j'aime avant tout les voir progresser, c'est pour moi le plus beau des cadeaux.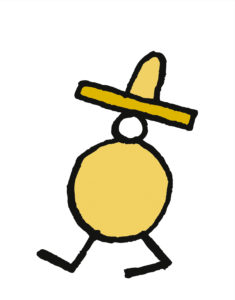 Insegno l'italiano con lo stesso entusiasmo degli inizi perché posso dare e posso ricevere dai miei studenti.
Studiare una lingua straniera è un atto d'amore e penso che l'italiano sia la lingua dell'amore per eccellenza.
L'italiano è una lingua che nella sua semplicità ti mette allegria e ti apre le porte alla letteratura e cultura italiana.
Ho da sempre una passione per le lingue straniere, ma la più grande resta quella per la mia lingua madre. Una buona atmosfera e il giusto supporto sono per me importanti per poter insegnare a comunicare in italiano con successo e in qualsiasi occasione.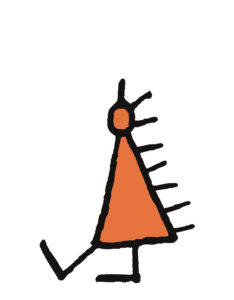 Y creo que uno debería aprender español para viajar a 20 países diferentes. Claro que hablando inglés podemos viajar por todo el mundo, per para conocer y descubrir más la cultura hispana, recomiendo aprender esta lengua.
Estudiar español no es sólo aprender un idioma, es abrirse a nuevas culturas, descubrir la riqueza de su cine, su literatura y poder entender la letra de tu canción favorita.
"Enseñar es como aprender dos veces" es una frase que resume mi pasión en esta vida: enseñar lo que aprendo. Por eso soy profesor, porque puedo enseñar este maravilloso idioma y transmitir esta bella cultura.